18/09/2010/Saturday
Global (Radio) Days Out @ MAZEE, FX
I introduce you a new comer (and will be a famous) band:
Sound of NIKA
!
The band consists of Gibran Marten (vocalist),
Sarah Ayunda
(vocalist), Ken (guitarist), Manuel Ambarita (keyboardist), Marcell Stephano (bassist), Rionald Anggita (drummer).
On Global Days Out event last saturday, they performed 3 songs. First song is "I'm Yours" by Jason Mraz, second song is "What I'm Gonna Do" by Sound of Nika, the third song is a medley from Train with "Hey Soul Sister" and from B.O.B feat Bruno Mars with "Nothin' On You".
They are cooool! I'm gonna be their big fan! :p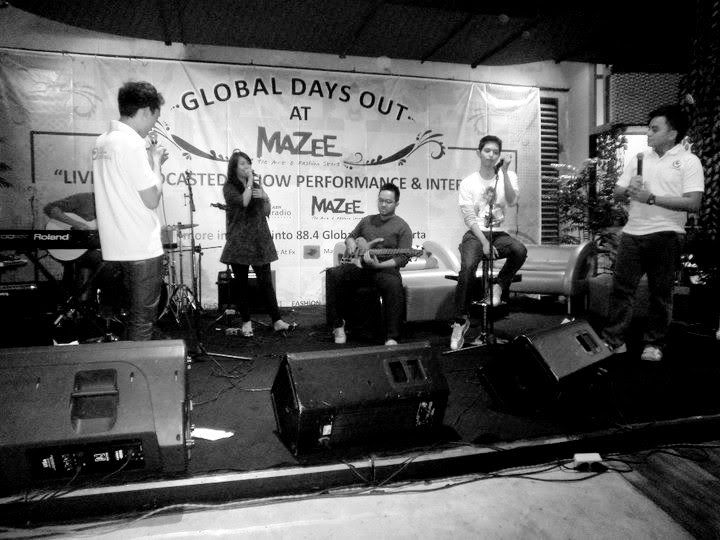 Me and Sarah :)