11/05/2011/Wednesday
@ Kartika Expo, Balai Kartini.
Haha, iya iya gue tau telat banget nge-post ini sekarang. Lately, I've been busy with exam and my thesis thingy (huhu). Wish me luck, guys! :) And yes, Puti (my junior highschool friend), Yenny, Regina and I went to Avril Lavigne's concert in Jakarta. Thanks GOD I bought the premium ticket! So many many many stories I want to tell you guys! There's so many dissapointed things on this show.
1. Awalnya antrian masuknya (tiket premium) teratur tapi cuma 1 baris, padahal pintu masuk ada tiga (pintu masuk untuk tiket warna merah, hijau, dan kuning).
2. Di sekitar antrian pintu masuk tidak ada panitia. Sampe gatau mau nanya ke siapa kalo bingung ngantri di mana.
3. Pintu dibuka jam 5 sore. Pas sudah dekat jam 5 sore antrian bubarrrr, ngacooo, semua pada lari-lari ke pintu masuk TANPA ANTRI. What the hell!? Where's the crew!? Shit. Ga tertib sama sekali. (Untung gue premium yang warna merah jadi boleh masuk duluan).
4. I'm on the third row from the stage (kinda dissapointed but yea its okay, masih di depan juga sih hehe). Tiba-tiba ada bule (cewe abg) dorong-dorong karena dia mau di paling depan. Sampe dimarahin sama orang lain (penonton juga) tapi tetep ngeyel. Sampelah si bule di belakang gue. Trus dia ngomong sama temen-temennya "we are the only blondie girl here! hahaha!" Oh my god, dia kira kita ga bisa bahasa inggris apa ya?
5. Di twitternya si promotor katanya acara mulai jam 7. Sampe jam 8 lewat pun belom mulai mulai tuh konser.
6. Panas banget. Desek-desekan. Haus. Keringetan. Dan itu acara belom mulai.
7. Akhirnya mulai juga konsernya sekitar jam 20.20 wib.
8. Penontonnya juga pada ga santai sih dorong-dorongnya. Gue yang sangat pendek dan kecil ini udah kayak di tsunami aja ngikutin ombak ke kiri ke kanan. Dan akhirnya gue pisah sama temen gue karena kebawa ombak.
9. Dari yang barisan nomor 3 akhirnya gue gatau deh udah di barisan berapa, gue cuma butuh udara! Gilaaaak, ga bisa napassss! Sepenglihatan gue ada 3 orang yang pingsan, gatau aslinya ada berapa banyak.
10. Banyak yang mempermasalahkan sound. Mungkin karena gue di depan jadi gue ga terlalu bermasalah sama sound. Tapi komentar kebanyakan orang yang nonton katanya sound nya terlalu jelek.
11. Kesimpulan: harusnya konser untuk artis sekelas Avril Lavigne ini di ISTORA SENAYAN bukan di BALAI KARTINI.
12. Tapi di antara kekurangan2 ini, Avril Lavigne was AWSOMEEEE and so HOT!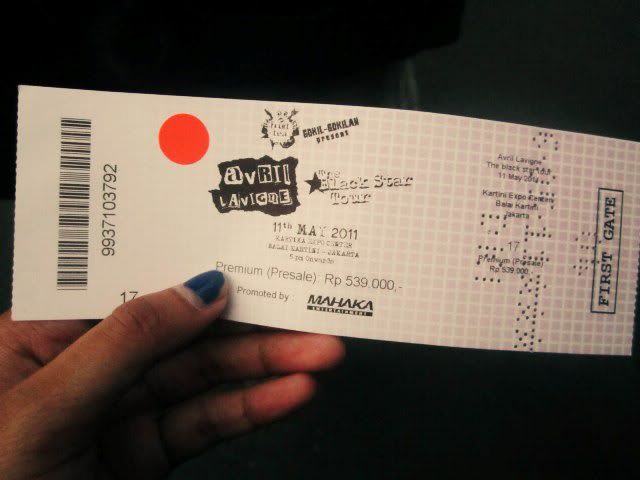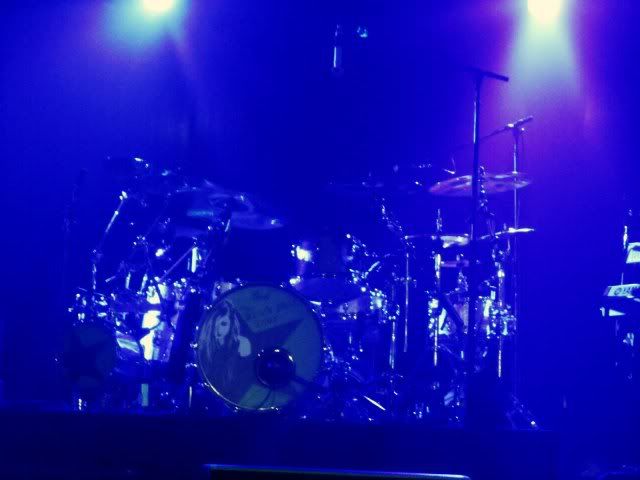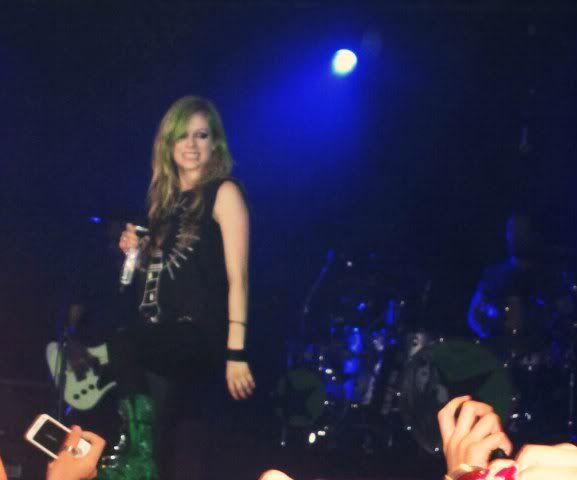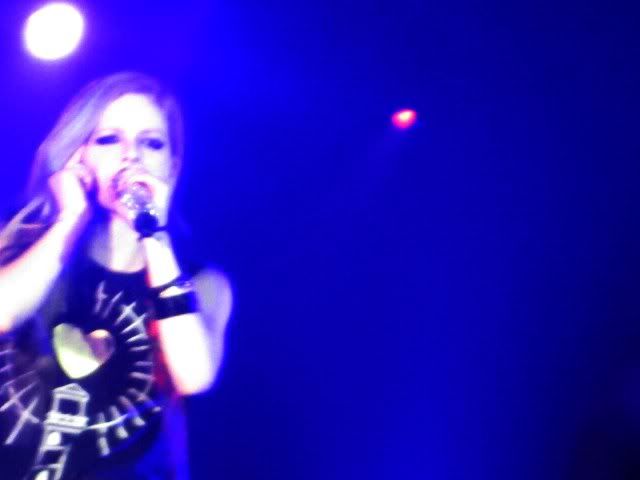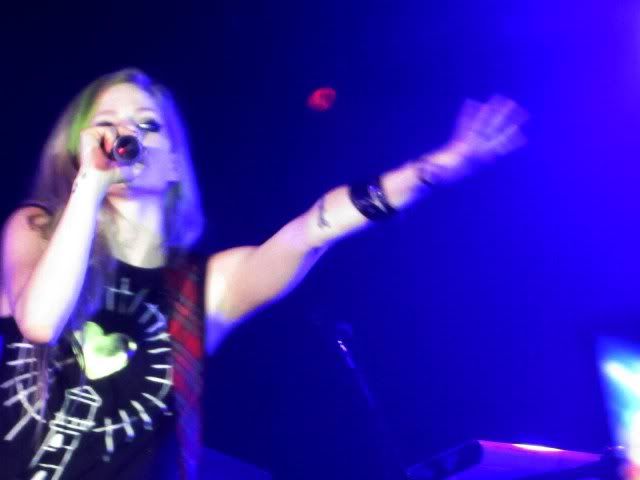 *nasib jadi orang pendek nonton konser*
Setlist: (Video) Bad Reputation, Black Star, What The Hell, Sk8er Boi, He Wasn't, I Always Get What I Want, Alice, When You're Gone, Stop Standing There, I Love You, Wish You Were Here, Unwanted/Musical Piece, Girlfriend, Airplanes (BOB Cover), My Happy Ending, Don't Tell Me, Smile, I'm With You, Complicated.